While you might think that wildland fires only happen between the Rocky Mountains and the Pacific Coast (like I did), you'd be wrong. Here are four fire crews that operate in areas where you never imagined.
#1: GEO: Cape Cod, Massachusetts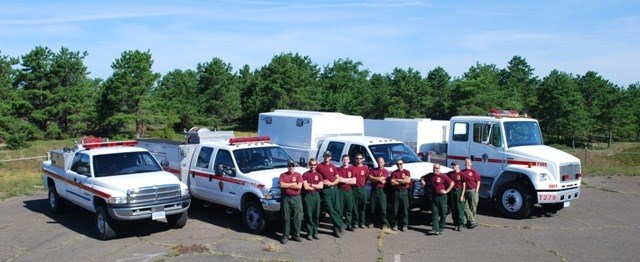 Cape Cod National Seashore Fire Crew. From Provincetown, on the tip of Cape Cod, all the way down along the coast, the Cape Cod National Seashore Fire Crew is responsible for protecting one of the most iconic (and touristed) coast lines in the US. The crew specializes in prescribed fire and fuel reduction projects. When they're not battling fires on the Cape, they have been deployed nationally to incidents in California, Idaho, Alaska, and Canada. While staffing levels vary depending on annual budgets, they have historically operated with ten-person crews.
https://www.nps.gov/caco/learn/management/fire-crew.htm
#2: GEO: Illinois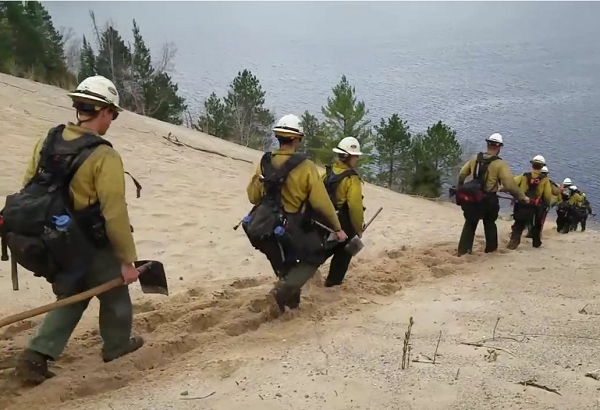 Midewin Hotshots. While the overwhelming majority of hotshot crews lie west of the Mississippi, the beautiful windswept prairie of central Illinois is where the Midewin Hotshots call home. One of only 90 nationally-recognized Type 1 hotshot crews, the Midewin Hotshots are a national resource, hosted by the Midewin National Tallgrass Prairie in WIlmington, IL. Because of their central location, this crew is dispatched throughout the United States, and has fought fires and responded to emergency incidents in such far-flung places like Arizona, Kentucky, Minnesota, North Carolina, and Texas.
Learn more by checking out their unofficial website.
#3 GEO: South Pacific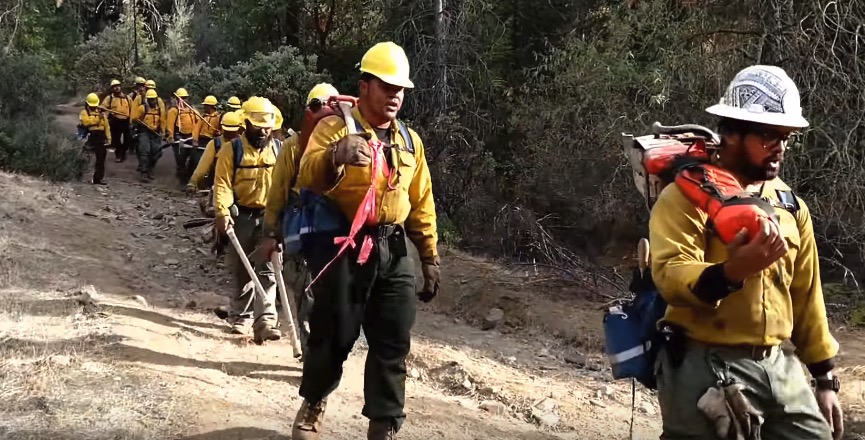 Samoa 61 Fire Crew
For starters, most Americans would be surprised to learn that the United States possess territory west of Hawaii still. Secondly, most are flabbergasted when they learn that a tropical paradise like American Samoa is flammable. Well it is, and the National Park Service's American Samoa Fire Crew is responsible for protecting the park. Additionally, when the western US starts to catch fire, and local resources are exhausted, this crew regularly flies 5,000 miles across the Pacific Ocean to help out. #RESPECT.
Side note: These guys and gals are amazing volleyball players. At least, the guys on the crew in 2004 were. The Feather River Hand crew was on a fire on the Eldorado National Forest in California and while waiting around fire camp to demob, they started to monkey around a bit, where one guy would hop into the middle of a circle and the rest of the crew would circle around him and practice spiking on him. The guy in the middle would dig it out. It was amazing to watch. Athletes to a person. Also, the crew gained some internet notoriety as the "Singing Firefighters".
#4 GEO: Puerto Rico
Since the 1990's, Puerto Rico has regularly mustered crews to assist with wildland firefighting efforts both on the island, and on the mainland. Many of the firefighters are structural firefighters who have cross-trained in wildland fire, while others come from a host of backgrounds. Maybe in the future, there might be a hotshot crew based in Puerto Rico? While information about the crew is relatively scarce online, it sounds like the territory is capable of assembling a Type 2 IA crew as needed. I first came across them in this note, written by Margo Whitt, a Public Information Officer (PIO), writing about the crew's contributions on the Falcon Complex in Oregon in August 2017.